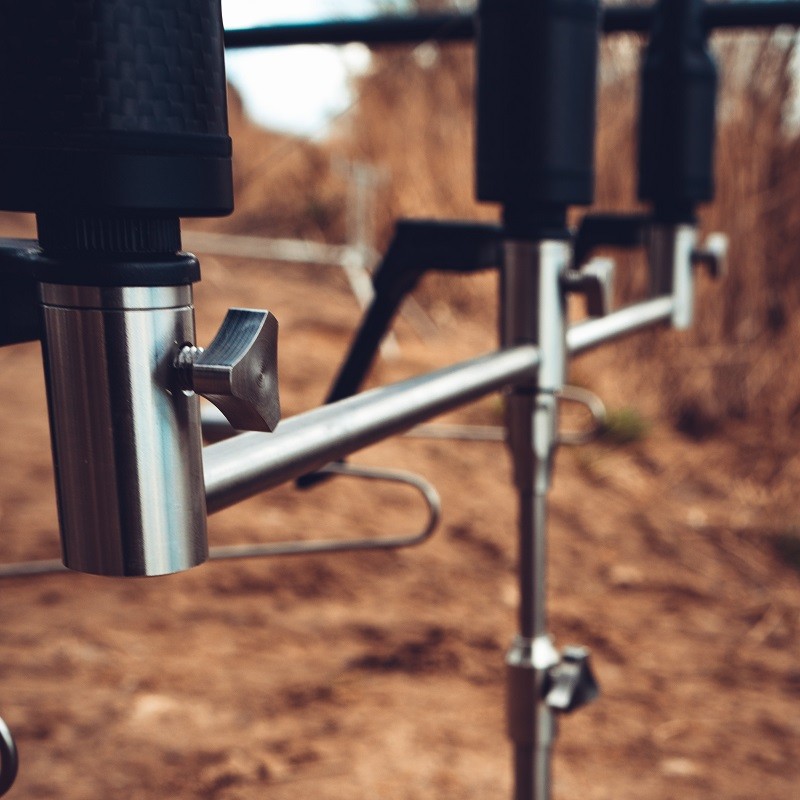  
KIVI-UNI Front Buzzer Bar
Front stainless buzzer bar for bank sticks with extensions for easier mounting of the bite alarm and swinger, straight - available in 2-or 3-rod sizes.
Personal data protection
Shipping and Delivery
Returns and Claims
Front stainless buzzer bar for use with a bank stick - the fitting has a standard BSF 3/8 "x20 fishing thread.
The buzzer bar is equipped with extensions where you first screw the bite alarm with a swinger and adjust it to the correct position. The extension is then simply inserted into the base and secured with a screw. This eliminates the hassle of tightening the bite alarms so that they are flush with the rod.
Material: stainless steel AISI 304
Length:
2 rods - 35 cm
3 rods - 42 cm
Warranty 3 years
1 other product in the same category:
Customers who bought this product also bought: